Proton Products Service
FASI, Inc. is the authorized North American repair and warranty service center for Proton Products International, Ltd.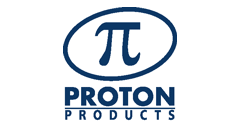 Proton Products International, Ltd. has named FASI, Inc. as its post-sale technical parts and service provider for North American Proton customers, including all warranty services. This means that FASI's 7-person team brings over 150 years of combined experience servicing laser-based gauging equipment to the repair, field service, and maintenance of Proton Products industrial measurement and process control systems.
About Proton Products…
Proton Products is a leading international manufacturer of high technology instrumentation and control equipment. Founded in 1999, Proton products is dedicated to providing the highest quality service support for USA customers, by partnering with FASI. No matter where you are located thoughout the world, FASI is proud to provide warranty services for all Proton Products equipment.
Authorized Service For Proton Products
FASI, Inc. is your authorized repair and warranty service center for the following Proton Product families:
SL Series speed and length gauges
LN Series lump and neckdown detectors
DG 1000 Series single-plane diameter gauges
DG2000 Series dual plane diameter gauges
NEXiS CS2G control systems
NEXiS CS3G control systems
CG Series capacitance gauges
PH Series preheaters
PH Series preheater performance tables (Metric)
PH Series preheater performance tables (Imperial)
AiG1 and AiG2 displays
BG Series benchtop diameter gauges
AU Series alarm units
FASI is your source for purchasing Proton Products for grinding, round steel products & extruded tubing manufacturing applications. Contact FASI headquarters for all of the details
Two years ago, FASI joined Proton Products USA team.

FASI has 500 active customers, in the last 12 months we have done business with over 200 different plant locations. We have sold "refurbished" equipment to at least 100 of those customers.

In the past year, FASI has sold "hundreds of thousands of $" of new Proton Equipment. Proton has hundreds of USA customers with a significant installed base of Length Guages. We will provide service support for the entire USA.

FASI will install any new PPI equipment, anywhere in the continental USA for $1,900 (plus cost of new equipment)!!!

FASI's Techs are "in the field" every day doing Proton Preventive Maintenance visits. Most of our customers have significant turnover — we are constantly re-training the operators on how to use the Proton Equipment. We estimate 50% of the lines we support are "controlling" extrusion, grinding or metal fabrication lines.

During these visits, FASI will be selling the Proton equipment via "in-plant" demonstrations.

FASI is the only service company Proton Products in the USA. We have the ability to provide field service for all Proton equipment. We also do "component level" repairs.

FASI has lost one employee in our 14 years…..That is because every Technician is a shareholder. We are all highly incented to seek profitable relationships with our customers. We very seldom lose customers. That is because our team has great empathy with the (customer) engineers whom we support. We bleed when they bleed!!! This gives us the ability to meet with the "right guy" in each plant and demonstrate new equipment.